Do you know how interesting the subject of Physics actually is? Sadly, many students have a very wrong perception of this subject and they see Physics as a subject which deals with a lot of complexities. In fact, a lot of students think that the content in Physics is beyond the comprehension of average students and eventually, they tend to take less interest in this subject. For some students, it can be a huge burden as well.
Let's Help You Break Out of Your Fear towards the Study of Physics
The students are certainly not to blame for this. We did our research as to what are the possible challenges that a student might have to face with the subject of Physics and we reached some interesting conclusions as well. Over the years, our Physics tuition in Singapore has been pretty effective in helping many students in breaking out of their fear towards this subject.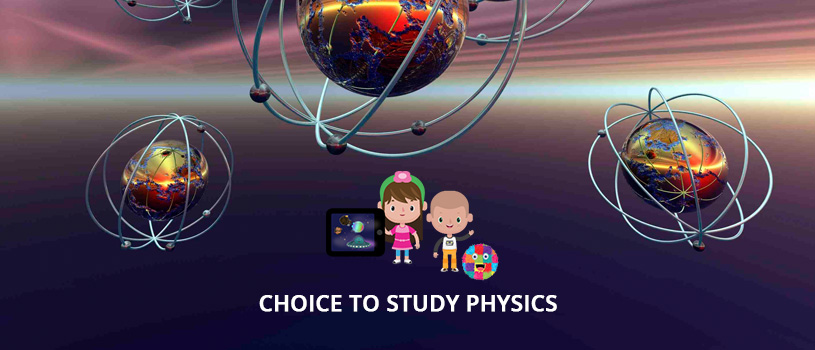 Our Tutors Identify Your Difficulties and Help You Overcome Them
Our Physics tuition has made the study of Physics by far less complex and more interesting than ever before for the students. Most importantly, we have the most experienced Physics tutors who not only teach the subject but also, identify the difficulties of the students pertaining to this subject and help them overcome these difficulties in the quickest possible time.
Make Physics Easy For the Students
Physics is probably one of the most interesting subjects that students learn at school. But even that can be difficult sometimes because there are certain areas in physics that can be difficult to understand for many students. It requires a highly trained and passionate teacher to make physics easy for the students. With the pressures that most schools put on their teachers, it makes it difficult for them to take that extra effort when teaching students. However, there has been a growth in the demand of Physics Tuition in Singapore which clearly reflects the huge role it has played so far in helping many students understand this subject without much difficulty.
When the student doesn't score well in physics it affects the future too. Unless the basics are understood well, it is not easy to learn the subject in future classes. Students must understand the various principles and know how they apply to things in practical life. They must know the reasons for each action and how they affect many things in daily life. Once they have understood this it is easy for them to master the subject.
Why Is It Essential To Learn Physics?
The first reason is that physics is a subject that you must learn at school. There is no escape from that. It is also this subject that is the basis for all the engineering courses that you may do in the future. If you are planning to be an engineer, which many students want to be, then you must become good at physics. It is a subject that is involved in every action in life. Even if you are going to learn medicine in your higher levels, there is physics involved there too. Many of our body movements follow the laws of physics. It makes it essential to learn the subject well. This is the reason that getting a Physics Tuition Singapore for a student is never a bad idea.
Physics is a subject that is continuously evolving. New discoveries are being made every day. It is not a subject that is static. Theories keep changing. You improve your knowledge of physics as you learn in each year of your student life. It is a subject that can go deeper than you can ever completely learn it. That is reason enough to make it interesting and challenging for you to learn the subject. Every day you learn new things in physics and this will help to sharpen your mind and your thinking capacity.
Physics is a subject that offers you great scope for employment. Almost all the jobs that you may end up doing have some physics in it. This means that it will be useful for you in almost any profession that you may do. It is not just in your profession but also in your art that physics has a major role to play. Most of the instruments that you play have their functions based on physics and its principles.
There is no need to emphasize that one of the most popular professions in the world and the one that is always in demand is that of an engineer. They are needed everywhere in the world and the demand will never decrease as more machines are being invented. Physics is the basis for all engineering streams and that is another reason why learning physics is important.
Why Is It Difficult to learn Physics?
The involvement of maths in all aspects of physics is probably one of the reasons why physics is difficult for many students. You must be good at maths if you want to learn physics and score good marks in it. Various branches of maths like algebra, geometry, trigonometry, etc. find a place in physics a lot. This makes it difficult for many students to study physics easily. The fear of maths is very real for most students and that extends to physics. However, Physics Tuition Singapore has made things a lot easier for the students than ever before.
Physics cannot be taught by just teaching the theories. The students must be made to understand their practical applications. This is where many teachers also fail to make the students understand the subjects properly. When the student sees that he or she has to learn so many theories in physics they develop a fear for physics. Only if they understood where these theories are applied they can become good at the subject.
Save Your Child from Distress
You must save your child from the distress of not being able to score well in physics. Sometimes all it needs is a good tutor to make the student understand the basics. Of course, this cannot be achieved at school. The various tuition centres in Singapore are also not effective in this situation because there again the teaching is aimed at many students and not at individually teaching each one of them. Arranging for home physics tuition in Singapore is the best way to make your child learn the subject easily.
The main advantage of tuition at home is the individual attention that your child gets. The tutors that are available for physics tuition through the online portals are highly qualified and trained at teaching school students. They make it easy for the students to learn the subject and score good marks. Home tuitions are very good because your student need not spend the time to travel to a tuition centre and get back. Your child can use that time to study the subject well.
A Good Home Tutor Can Make Physics Easy For Students
A good foundation in physics is essential at the school level. It is a subject that you will have to learn if you are going to study science or engineering at university. The principles of physics can be found in other science subjects also. This means that the student must be thorough with the principles of physics so that it is easy when they reach the college level. Physics is a very interesting subject. But still, it is difficult for many students. One reason is that physics has a lot of maths in it and this is what students find difficult. The other reason could be that the principles were not explained in the right way. Physics tuition in Singapore has helped many students to score very high marks.
Understanding The Difficulties In Learning Physics
Physics is introduced in the school in the at the O-Level. The standard of physics being taught at this level is quite high. There are so many branches of physics that students may be overwhelmed by the sheer volume of what they must study. Though the school has practical classes unless the theory and practice are properly explained it is not easy for the students to get a grasp of the subject. A physics tuition teacher can help the students understand the basics in a better way.
The presence of different branches of maths in physics is the other reason. Maths is already a difficult subject for many. When they see that there are so many maths in physics, they develop a fear of physics too. Calculations must be done in all branches of physics and they must do them quickly for the exams. This requires a lot of practice and only pure physics tuition can help students to become experts in this.
The Need To Learn Physics Well In School
Physics is the basis of all movements in the world. The principles of physics apply to everything that happens around us. It is the same with higher studies too. Everything they study is linked to physics. Whether it is engineering or medicine, there is physics in everything. Any machinery that is related to medical practice works on the principles of physics. This is why learning physics is essential at the school level.
By learning physics well, you have better chances of doing well in engineering. As all of you know engineering is the profession that is most in demand around the globe. Even if you want to learn arts or design, you must know physics, because there are measurements and dimensions in the arts. Once you master the principles of physics you can apply them anywhere. Instead of struggling with the subject, students can get good physics tuition and understand the subject well.
The Advantages Of Physics Home Tuition
The best way to make the students score well in physics is to arrange for a physics home tuition where the students get the maximum attention of the tutor. There are many branches in physics and the students might find difficulty only in some parts of the subject. The home tutor can find out this from the student and help them out of the difficulty. This kind of personalized teaching is not possible in a school or tuition centre.
Physics tuition classes by experienced teachers will help the student understand the principles better and have a strong foundation in the subject. The home tutors are highly qualified and experienced in teaching. They will make the students practice the difficult portions repeatedly until they know that the students have mastered the portion. This makes the students also become confident in writing the exams. Once the fear is gone learning becomes easier.
Physics at the A-level has a much higher standard than what they have studied in the O-levels. If the student gets all the doubts cleared at the O-Level itself then it is easy for them to score high marks in the A-Level exams too. Home tutors also train the students as to how they must answer questions in the exams quickly.