Choosing the A level path deals with an unimaginable pressure as this will lead a student to the university level else nowhere. Also, the job prospects are pretty limited in the A level path. JC or the Junior College is a two years course and needless to say, it is a pretty complex course and deals with a lot of pressure.
We Help the Students Attain a Decent Understanding of All the Subjects
From the perspective of a JC student, it is absolutely important to make the most out of this two years. Also, a student has to make sure that one uses one's time efficiently to cover the entire syllabus. It is certainly not as easy as it seems and this is where our tutors can be pretty helpful. Our tutors have years of experience. Most importantly, they can figure out the challenges and limitations that a student has pertaining to one's subjects.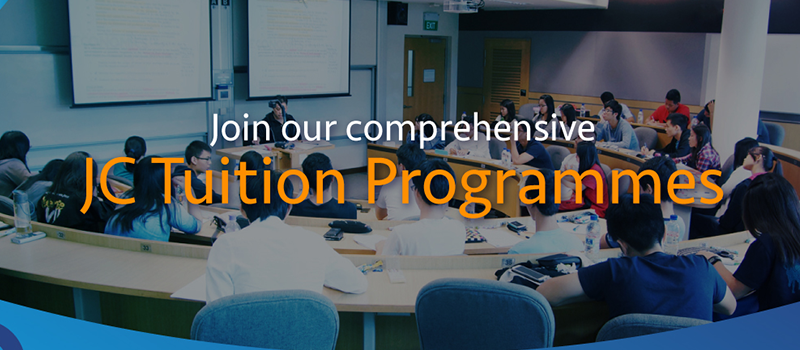 We Help Students Get Exceptionally Confident Prior to Their Exam
Also, our tutors can skillfully help the students attain a decent understanding of all the subjects and get pretty confident prior to their examination. Over the years, a lot of students have benefitted largely from our JC Tuition and performed brilliantly in their exams. We have advanced teaching methods to make the JC Course less complex for the students.
Cruising Through Junior College Easily
If there is one time that students will really have a lot to tell about it is the two years of their junior college. The sudden shock of entering JC from school is nothing when compared to the jump in the standard of the subjects. There is a sudden jump from the school syllabus. Many students have found themselves facing an immense wall when they reach the JC level. It is something that you must experience to know the difficulty. But then every difficulty has a solution and this one too can be surmounted with Jc Tuition in Singapore.
JC is no longer Difficult with the best Jc Tuition in Singapore
There is a huge jump from the secondary school level when it comes to JC. You find that the subjects are much deeper and more detailed. The worst part is that memorizing doesn't work at the JC level. You must study the subject and understand the principles if you want to score good marks. There are no straightforward questions and answers at the A level. If you are going to take a subject combination that doesn't interest you, then your troubles are much more.
JC is about spending most of the time that you are awake doing college work. You are either studying, doing your projects or the CCA. Those coming from O levels will find it a shock that they are getting low marks or even sub-pass grades in JC very regularly. This could cause your confidence to plunge to low levels. You must get your act together quickly if you want to survive the two years in JC. This is when you actually need the best Jc Tuition in Singapore.
How to Survive the JC Years?
There are a few things that can help you tide over Junior College without getting lost completely. The selection of subjects is very important. Though they do play a role in your college admission you must select subjects that you like. You must take a combination of your preferred subjects and those which can get you marks more easily. You must plan your CCA and volunteering also very well. Find activities that you enjoy so that it works as a time when you are away from studying and relaxing.
Don't worry too much if you are not scoring well in the first few tests in J1. The jump from school to college is too big to do very well from the beginning. You must start getting serious as the promotion exams are near. You must be very attentive during lectures. Read your lessons regularly and get all your doubts cleared in the first year itself. You don't want to carry them to your second year when it will become too much.
Keep asking questions in your class. You must learn as much as possible from your teachers. They are the best source of information. Unless you ask you are not going to get anything. You should also use whatever materials your school gives you. You can learn a lot from your seniors if you can manage to get close to them during the short time that you get.
There are certain things you must do to get good scores in A Levels. Certain papers like Economics and General Paper need you to answer with your own content added. No amount of writing down what you studied in textbooks will give you marks unless you add something of your own. Remember that A level exams are not like the O Levels which you did. These exams are strenuous and will need a lot of mental strength. You must complete all your ten-year practice with a timer running. That will help you practice to finish your exams on time.
Home Tuitions Can Certainly Help You Much
Though your college teachers may help you with lessons they cannot spare much time for you, considering how busy they are with a lot of work in the college. A JC tuition at home is the best way to get over Junior College with good grades and without straining your mind too much. The home tutors are experts in telling you what exactly you will have to learn for the exams. They know the exam type and will train you in answering the questions in a way that will help you score good marks.
The main advantage of your home tutor is that you get plenty of time getting explanations that can become crucial when answering questions. They will help you understand things that your teacher sped by very fast. The tutors available online have many years of experience teaching for JC students and knowledge to help you face the exams with confidence.